June 2019
| Sun | Mon | Tue | Wed | Thu | Fri | Sat |
| --- | --- | --- | --- | --- | --- | --- |
| | | | | | | 1 |
| 2 | 3 | 4 | 5 | 6 | 7 | 8 |
| 9 | 10 | 11 | 12 | 13 | 14 | 15 |
| 16 | 17 | 18 | 19 | 20 | 21 | 22 |
| 23 | 24 | 25 | 26 | 27 | 28 | 29 |
| 30 | | | | | | |
Calendar
Who is online?
In total there is
1
user online :: 0 Registered, 0 Hidden and 1 Guest
None
Most users ever online was
44
on Wed May 15, 2019 6:14 pm
Social bookmarking










Bookmark and share the address of Sims Relations on your social bookmarking website

Meli and Dax Rousseau are siblings who are looking for a home in their mother's hometown, now that their parents are retired and travelling the world.
Name: Meli Rousseau (YA); Athletic, Hot-Headed, Loves the Outdoors, Star Quality, Vehicle Enthusiast (LTW: Superstar Actor)
Favorites: Pop, Fruit Parfait, Red
Sign: Aries
Melisande Rousseau (call her Meli, if you know what is good for you) is the daughter of an American model who fell madly in love with a French race car driver while on the job for a magazine spread. Meli inherited her mothers love of the limelight and her dad's enthusiasm for a fine piece of machinery. She spent a lot of time as a child doing ballet and gymnastics, and as a teen got involved with a local street racing scene. Through that group she made the acquaintance of a film producer who liked her look and got her some uncredited roles in campy films such as "Drive Hard" and "The Quick and the Vicious". Now this bright young star needs to work her way to the top, but she's a sore loser and that temper might get her into trouble.
*****
Name: Dax Rousseau (Teen); Ambitious, Athletic, Charismatic, Flirty (LTW: International Super Spy)
Favorites: Pop, Grilled Salmon, Blue
Sign: Sagittarius
Dax is Meli's younger brother. The two are best friends, and even did ballet and gymnastics together as children. He also took up swimming lessons and found he was as natural in water as he was out! Now in high school, Dax is the captain of the school's swim team. He was a large circle of friends, as he is easy to like. He hopes to use that charm to his advantage in the future as he pursues a career being just like his hero, Ames Frond.
Note: I had to use the mod Master Controller to make them siblings as the game would not allow this fresh out of CAS. Hopefully all of their skills, lifetime rewards, relayionship with each other, and gender preferences will transfer. However, if they don't, here is the pertinent information:
Meli has 5 skill points in Athletic, 3 points in Charisma, and 3 points in Handiness. She should also be a 3 star celebrity and her employment is level 4 (Personal Assistant) in the film track. She should also have the following liftetime rewards: Always on the List, Eye Candy, Fast metabolism, and Opportunistic.
Dax has 4 skill points in Athletic, 1 in Charisma, and 4 in Logic. He should be a 1 star celebrity (thanks, sis!) with no emplyment (aside from school). He should have the following lifetime rewards: Fast Learner and Observant.
Their relationship with each other should be maxed out.
They should also have roughlt $63, 000 for purchasing a halfway decent place to live.



Posts

: 34


Join date

: 2011-05-06


Age

: 33


Location

: Wisconsin



Creator
: Gouka
Name of Sims:
Charlie Youngblood (young adult) and Miao Yin Shen (teen)
LTW:
Charlie - Become a Superstar Athlete
Miao Yin - Become An Astronaut
Traits:
Charlie - Athletic, Childish, Family-Oriented, Loves the Outdoors, Slob
Miao Yin - Daredevil, Disciplined, Genius, Vehicle Enthusiast
Download Link:
http://www.thesims3.com/assetDetail.html?assetId=4086018
Headshots
Charlie Youngblood
Charlie is an easy going guy. He loves playing with family and friends outside and arranging after school games for the children in the neighborhood. He's a kid at heart and tends to get along well with others.... provided they don't mind his relaxed attitude to cleaning house, as well. He's recently started cooking meals using his own homegrown produce. It's good for people and good for the environment, so it's all good for Charlie.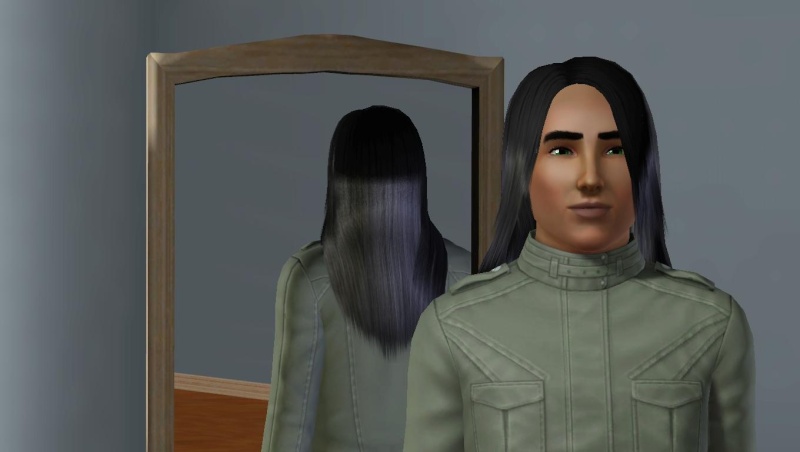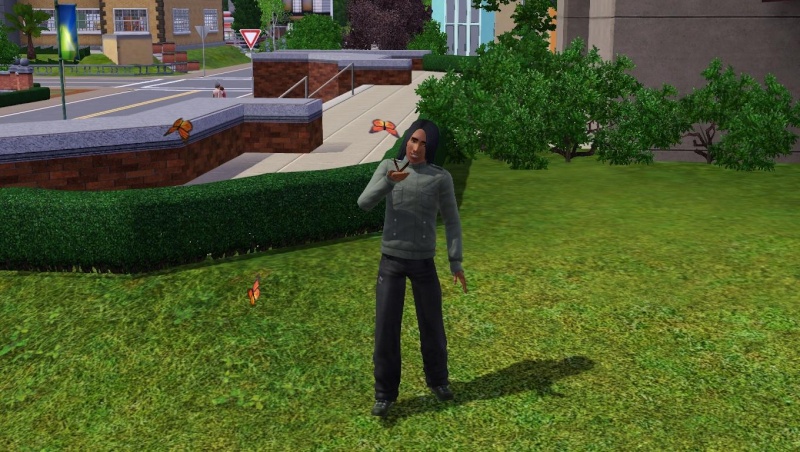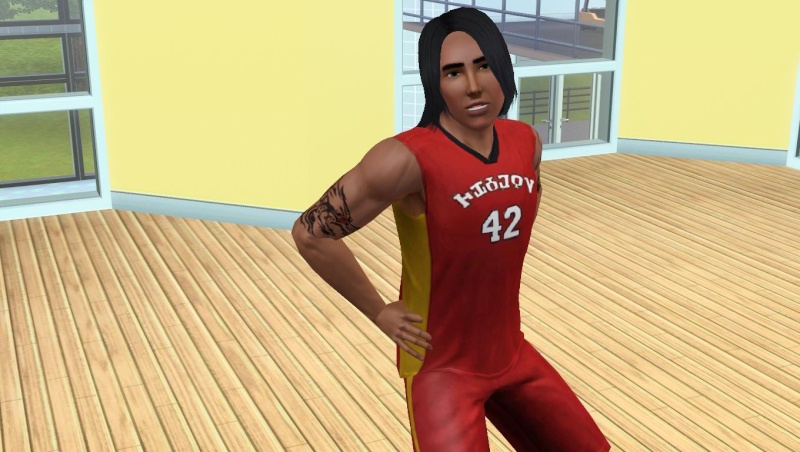 Miao Yin Shen (yes, her name and face are inspired by Big Trouble In Little China)
Miao Yin is all about power. She loves fast powerful motorcycles, lightning quick sim fu, and being more intelligent than most others she meets. This habit of success and strength has made her a bit cocky so that she's willing to try anything. Her favorite person? Anyone who can keep up! Her goal is to pilot the most powerful vehicle known to simkind... a space shuttle. The space program hasn't seen anything until they see what she can make that baby do!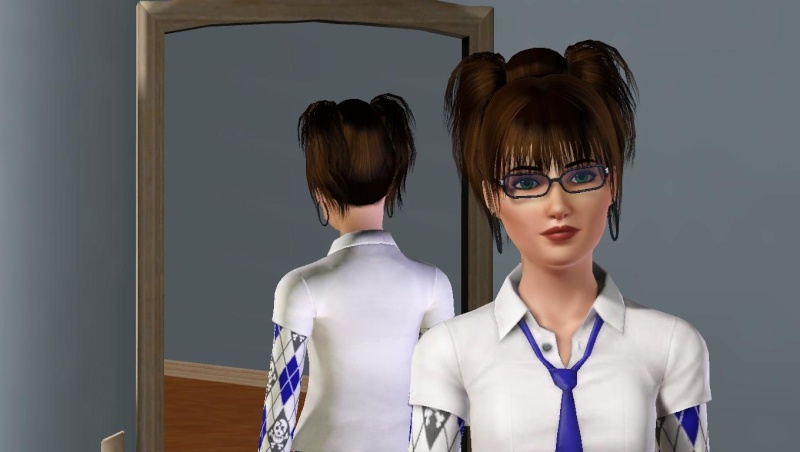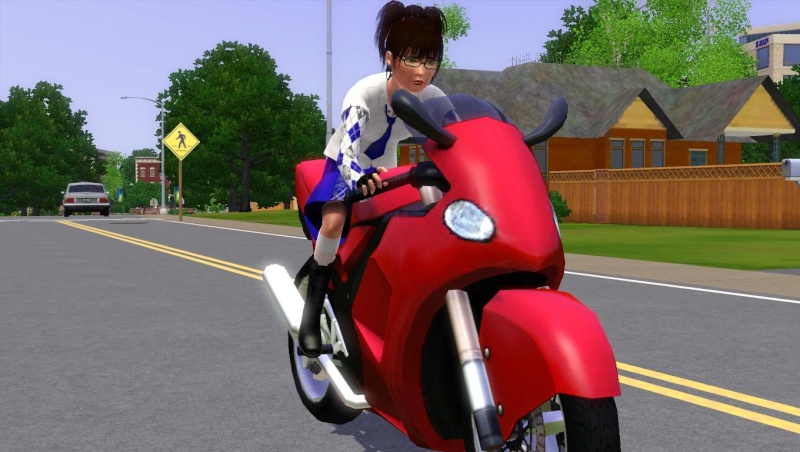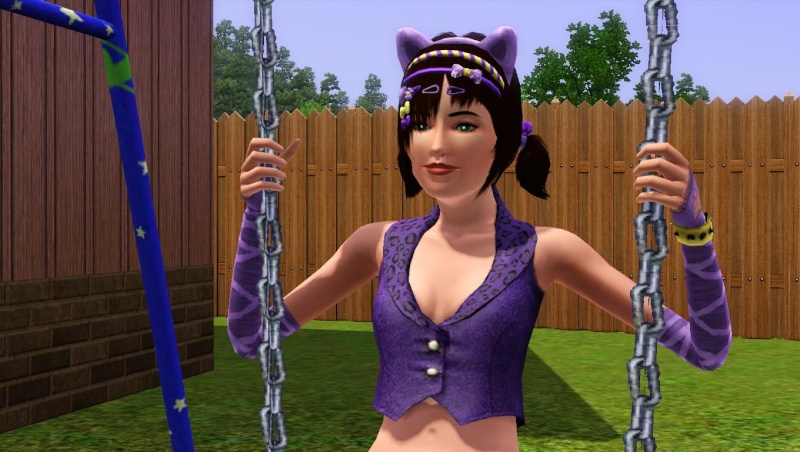 Posts

: 51


Join date

: 2011-05-08


Age

: 38



Here is my entry. Be gentle as this is my first entry into any kind of creation contest.

I made two sims. One female YA, and one female teen.
Entry form
Creator: jarrodA
Name of Sims: Trisha Lewis (YA) and Jamie Lewis (teen)
LTW: Trisha's LTW is to become the leader of the free world, Jamie doesn't have a LTW yet.
Traits: Trisha is flirty, friendly, genius, good, and neat. Jamie is ambitious, eco-friendly, genius, and a hopeless romantic.
Download link: http://www.thesims3.com/assetDetail.html?assetId=4087994
Headshots: Trisha Lewis
Jamie Lewis
I don't have any other pictures of them that I can post as of yet. If it's necessary, I'll get some and post them, otherwise, well, this is all I've got.
Meet Starvos Arvanitis and his housemate Lark Summers.

Link: http://www.thesims3.com/assetDetail.html?assetId=4088368
Starvos (YA)
Lark (Teen)
**I'm such a bonehead. i don't remember their traits. I forgot to save them individually before saving them as a family.




Posts

: 2


Join date

: 2011-05-08


Location

: NC



First Chapter is up:

http://mywishcometrue7.blogspot.com/2011/05/generation-4-chapter-1.html



Posts

: 357


Join date

: 2011-05-07


Age

: 32


Location

: Whispland - Sunny California



Yay, update! Your legacy posts are so much fun to read.



Posts

: 51


Join date

: 2011-05-08


Age

: 38



Generation 4 - Chapter 2 - An Engagement



Posts

: 357


Join date

: 2011-05-07


Age

: 32


Location

: Whispland - Sunny California




---
Permissions in this forum:
You
cannot
reply to topics in this forum